Bitch please, have you not seen Kyon?
He can also pull of Kyonko. Never have I loved a character as both a male and female before:
Also Sugisaki Ken is a close second. What with his endless sexual harrasment and anime referencing in Seitokai No Ichizon there's not much more you can ask from a brotagonist.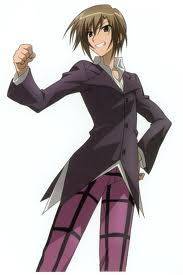 Look at that victory pose.